I love to read… I love several genres of Novels… The prompt is to list 8 books that I believe everyone should read in their lifetime
Here we go- in no particular order…
Harry Potter- by J.K. Rowling; I am going to cheat a little…I am not going to use up my 8 books by mentioning all 7 books. But you should read all 7. I love them, I cannot imagine a world without the magic that happened around that lovely book series.
Snow Flower and the Secret Fan – By Lisa See; I read this recently, I have always had a fascination with the Chinese traditions and philosophies around women. If this is something that you read about (And are thankful we are not being raised this way(Unless you are… then I'm sorry)) I also recommend the beloved Amy Tan books as well as EVERYTHING by Anchee Min, I intend to read more Lisa See books and will keep you posted on how I feel about them.
The Night Circus – By Erin Morgenstern; I had never read a book like this! It was so different, and bizarre, and full of mystery that never really answered itself. I loved the characters, I love the scenes, I just loved this book. I would like to put other books here because that seems to be what I am doing… but this really is such a stand alone book, It is so Unique, short of the great "Something Wicked This Way Comes" nothing even could be paired with this book (which the only thing these books have in common is a circus)… Oh! Read some Ray Bradbury… just because.
The Book Thief- By Markus Zusak; I am sure this will make several peoples lists as it is very much talked about right now… and with good reason, It was beautifully and uniquely written… I applaud the author for finding a beautiful way to tell such a horrible story… That being said other books in the genre that everyone should have read by now are of course- Anne Frank, To Kill a Mocking Bird, Black Boy and Escape from Camp 14. Be educated.
ROOM – By Emma Donoghue; There is kind of a theme to my book selections, I am fascinated with different types of writing styles, I like to read books that are written so differently that they don't remind you of anything else… I Loved this book for that reason only, But that being said, I often read survivors books – Elizabeth Smart, Jaycee Dugard ect. I do believe there is something (beyond the horror) of these that encourages me and takes away some of the power from these monsters…. I also believe they wrote their story for a reason… and it deserves to be read as a tribute to their strength. Speaking of Great Survivors, another one is Elephant Girl by Jane Devin. Beautifully Written. Also, The Glass Castle by Jeannette Walls.
The Hunger Game Series – By Suzanne Collins; I cringe to mention this because it already get so much press, but they are FANTASTIC- and if this is the kind of book appeals to you, for the loved of god read The Host, and the Mortal Instruments series, also  read Divergent, Insurgent and Allegient, as well as Matched, Crossed, Reached, as well as the Uglies and the Pretties, as well as Most things by Amanda Hockings (Other than the vampire ones… unless you really liked twilight… which I didn't and you will notice is not listed here)
Circle of Friends- By: Maeve Binchy – I Love love her books in general, I loved the Lilac Bus, Tara Road and The Glass Lake… There are more, but you get the idea… These are what I read when I just want to feel… not relate… just feel. Her descriptions of different country sides over the EU is beautiful as well… Just beautiful.
Crank- By Ellen Hopkins – also followed by Glass… and there are many more… If you have a teenager… you should read these. Just my personal opinion. Plus the first thing you will notice about them is that they are written in a different manner once again, than anything I have ever read.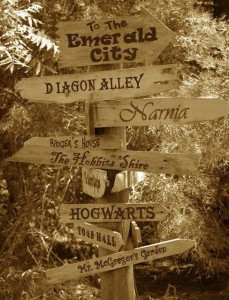 I would LOVE LOVE LOVE it if you all would leave me a comment with your list, or suggestions, as I am also on the prowl for my next life.