Soooooo Im gonna write… because I have so much in my head that is just screaming to come out….
I survived the summer… and the arts festival….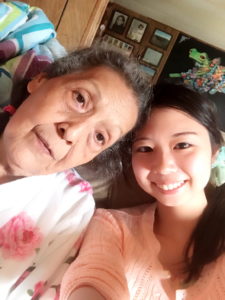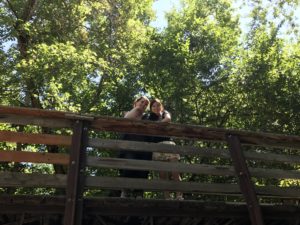 The above is a brief photo tour… but let me tell you about it… First off I stayed home this summer (Well not really… ever) but I mean I was unemployed…. So I brought in a Foreign exchange student and did an art show… and had what was probably the most stressful, and greatest summer of my life…. Aina was the College aged student who came to stay with us, and it was kismet… she was like our child from another country…. she is 21 and we instantly fell in love with her. The last photo is all of us crying as we said goodbye.
Small Child enrolled in school… I did the art festival… in 103 degree weather… and marked that shit right off my bucket list. We spent time with family and friends… the two tiniest tinys turned 1 and 2… and well…. look through the photos… memories were made… and times that will forever be irreplaceable are in our hearts.
I was able to stay with my smallest step daughter… who possibly will be us full time going forward.. and it was something that I wouldnt change a thing about. (More on that later)
The kids started school… and this morning I accepted a state job in the office of education. This is a whole different world for me, as Ive always had a fast paced marketing world… but I am turning 44 next month and have nothing to show for it. The state will offer 401K and benefits and some stability. Leaving me to pursue my passion outside of work.
Currently ive stopped with the street art… im sure just for a few days honestly… Im sick again… double antibiotics who's side effects are worse than the illness… but at the end of the ten days the infection will be gone…. Small child is in college… wtf…. smallest is in the 6th grade and my first tiny has started kindergarten.
September is coming… in 48 hours and for the first time in my adult life i welcome it (If september confuses you… browse september in the blog history)
I will start work… and I just now booked my first ever girls weekend… San Diego here we come!
Our final summer adventure was a trek to get into the path of totality for the eclipse (Cue the photo montage again…because im on antibiotics and cannot think straight to type)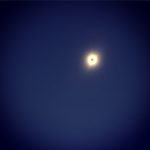 I really dont know why some of those are upside down… but there you have it… it was the perfect ending to the perfect summer…. Perfect means all kinds of things to me…. especially now that it is over.
OH! also!… we stopped being renters in our home… and bought it
.
Lastly…. This happened last night… and I need to say something
Mr amazing has been so fucking amazing… I cannot even tell you how blessed I am… this picture shows you how blessed… You see that HUGE family? its ours… And well… I am so grateful for everyone in it… but Mr Amazing most of all… He is my best friend… my biggest fan… and the love of my life. He has brought more happiness into my life than I can even express and continues to do so on a daily basis. I tell him all the time, but I think day to day he forgets that they are not just words… He is the best thing thats ever happened to me… and I love him beyond measure.
Fini!